IBM Domino Full Stack Monitoring
Why Organizations Need Full Stack Monitoring for IBM Domino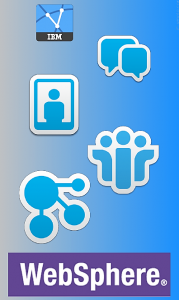 The IBM Domino Platform is known for its robust capacity of email and collaboration solutions. Like many platforms it has been through some fairly steep changes over the years with the focus lately on a more engaging way of collaborating.
The platform that delivers email, collaboration, applications and social can be quite complex in its architecture. The performance of the platform highly depends on how it has evolved in individual organizations. Homegrown Domino applications can also determine both the perceived value and performance of the platform as a whole, even though it may represent a small fraction of the total.
Domino is a unique platform that is not well represented by 'mainstream' monitoring solutions.  It is not sufficient to know that the VM is up or that the box will respond to a ping.  You need to know that the server will answer Notes client requests, that the appropriate server tasks are running, and that mail is routing properly. Across the enterprise you may have different sets of IBM Technologies (with different goals) that are not always being consumed the same way by the different sets of users. This can cause unpredictable problems, outages, performance issues and perceptions of IT by the end users.
Besides the challenges above, there is also the known problem of having too many projects and too little staff to do them– leaving little time for day to day operations and optimization. Short changing operational management of IT does save money in the short run but will always have a negative effect on cost control, IT perception,  Helpdesk ticket volume and ultimately distraction from the current projects itself. Last but not least, IT will have to deal with unhappy end users.
Full stack monitoring of your IBM investments is the quick answer. But corporate management doesn't always see the value.  Here are some of the common objections we have encountered:
Common Objections to Full Stack Monitoring  for Domino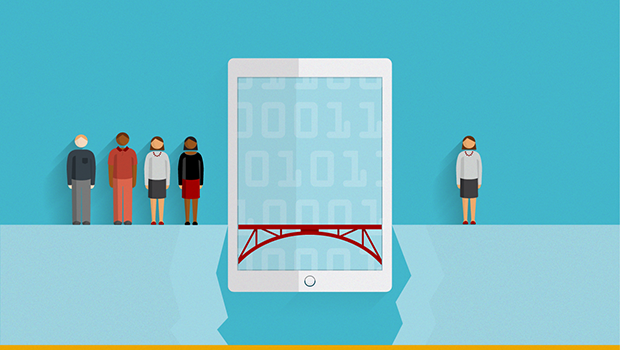 + 'Domino is Legacy':  Domino has been around a very long time and is no longer considered the 'cool' up and coming technology.  But more important than whether it is cool or not is whether it is production or not.  If you are running Domino servers in production to support line of business applications, it is imperative to monitor them.    In fact, its legacy status makes it all the more important to use a tool to monitor it because it becomes less likely over time that you'll have an expert in house.
+ 'We already Monitor our Network': Monitoring the network is a great baseline; it is almost unimaginable not to. But your business users care more about what is facing them. Email, IBM Traveler, their critical Domino Applications, WebSphere, etc. Are you monitoring those?
+ 'We have Open Source': Open Source yes. At first a great idea to not have to pay anything for something. The problem with all of these Open Source approaches is that they don't auto-configure themselves, they don't detect application instances properly or consistently, and configuration of checks is painful. There is also no consolidation strategy in terms of Dashboard or alerting. One example: how would one proactively Monitor Traveler and Mobile users using Open Source? That is just not possible. The Open Source technology is scaffolding at best– it can get the job done but only with the right skills on staff and with limitations. Open Source can be a Trojan Cost Horse and has a high dependency on current skills.
+ 'We have no budget': Monitoring the IBM family is a process to reduce costs and problems. It should be looked at from a Busines
s Case perspective. The benefits achieved and time saved by putting in place proper monitoring has two winners: The IT Department and The Business.
The IT Department will have a clear reduction in incidents, a more pro-active attitude towards IT Management, less Helpdesk tickets and more free time or other things. The general frustration of needing to solve random problems at bad moments will also diminish. By monitoring you protect yourself from unexpected cost drivers, but you also increase cost reduction in future projects simply because you have more insight and data points. Also, your projects will have a more 'clean' point of departure from an IT Infrastructure point of view.
The Business (end users) have the stereotype of 'never' being happy with IT. This is mostly because they get 'disturbed' by small issues and hold up caused by the IT service provided by them. Most of the small annoyances can be avoided with proactive monitoring. Especially good Traveler monitoring can make a big difference. It is easy to measure too– just look how your helpdesk tickets reduce when proactive monitoring is put in place.
+ 'We already do Monitoring': Monitoring IBM Servers and Applications is no longer checking something if it is up. Monitoring Domino, Traveler, Sametime and WebSphere must now cover 4 key question areas:
Does my out of the box monitoring solution give me proactive alerting, dashboard, reports and operational insight? Is the tool easy to manage and does it serve IT and the business in reducing operational issues?
Does my out of the box monitoring solution give me a consolidated overview of ALL my IT needs today and in the near future (IBM Domino – Microsoft – Cloud Apps – Network Devices – Office 365)? If I leave my platform, will the monitoring solution support my transition process? Can I transfer my monitoring license investment to a new target platform?
Does my out of the box Monitoring Solution give me a roadmap towards end user experience Management and Application Performance Management (APM)? If we feel good about IT Infrastructure, can we walk the APM road with this same vendor?
Does my out of the box monitoring solution offer a cost effective strategy? Do I still want my current monitoring tool? Did I compare costs? Do I still work with an innovative vendor or has it become a maintenance cash cow business to them?
Don't be afraid to do a due diligence on your current Monitoring tool. It should cover all 4 areas…