I really wonder why Product Managers do the things they do sometimes.
As a UI fanatic, it really bugs me to see stupid 'features'.  Did a Product Manager really think that anyone quitting Skype would think that they could still receive or send instant messages?   Hello!  I'm quitting Skype.    Notice that there is no checkbox that says "Don't warn me again".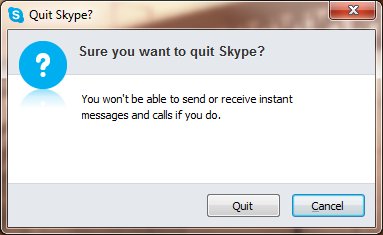 You will never see something like that in VitalSigns, and if you do please let us know immediately and we'll get rid of it.