What is Docker and why should I care to learn about it?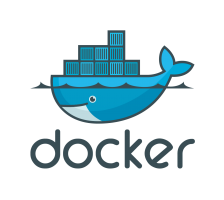 I have exciting news for everyone who plans on attending Social Connections 11 this June 1-2 in Chicago. I have been recognized for being passionate about social business and was invited to be a speaker at this great event. This is set to be an exciting and information event as it features more than fifty speakers from all around the world, including IBM product managers and executives, customers, business partners, independent consultants, analysts, faculty and industry leaders.
The session that I am conducting will be held on Day 1 of the conference (June 1st) in the Redis Room at 1:30 pm. The topic of discussion will be Docker, the open-source project that automate the deployment of applications inside software containers. Along with an introduction of what is Docker, I will be covering why Docker could be important to you, and how Docker is relevant to many IBM technologies such as Connections Pink, IBM API Connect, and more.
If you are active in the IBM community you will encounter Docker soon if you haven't already. This could be a great opportunity for you to get familiar with this quickly emerging technology. If you have already deployed Docker containers on your own or work with them regularly then another session might be a better fit for you.
Can't make it to Chicago? If you can't make it to my session in person, sign up by clicking the button below to receive the slide deck and notes to get all the helpful tips that were shared.