List of Connections reports continues to grow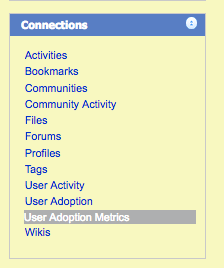 Going forward VitalSigns monitoring will focus on reporting, and ultimately assuring a high level of data quality with a long range goal of assuring successful business performances.  In that vein, the list of reports that VitalSigns can produce related to IBM Connections continues to expand.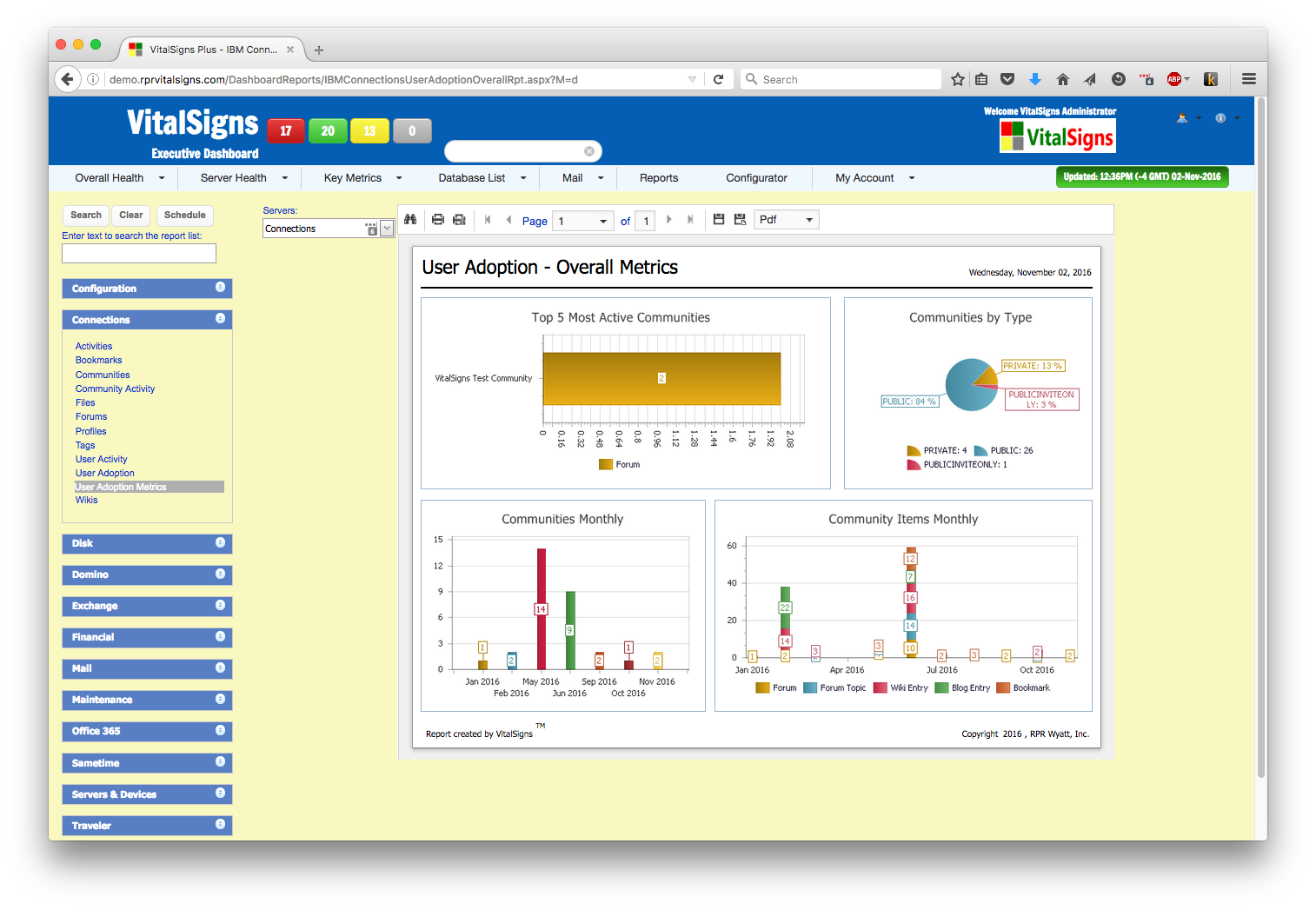 Critical investments usually require monitoring to assure a quality performance. Technology is no different. In software, acceptance and mastery are the goals for the users and those goals are only achieved through continued utilization. VitalSigns takes you beyond logins to measure true utilization. There are key features in every software solution and VitalSigns monitors and reports on those key functions for frequency of use.  VitalSigns reporting provides detailed, delineated specifics on individual utilization patterns, and will identifying the key thought leaders in an organization. These are the individuals that will harness the technology to achieve organizational success.
We now offer reports on
Activities
Bookmarks
Communities
Community Activity
Files
Forums
Profiles
Tags
User Activity
User Adoption Metrics
Wikis